We have three verification methods available to prove you are a student: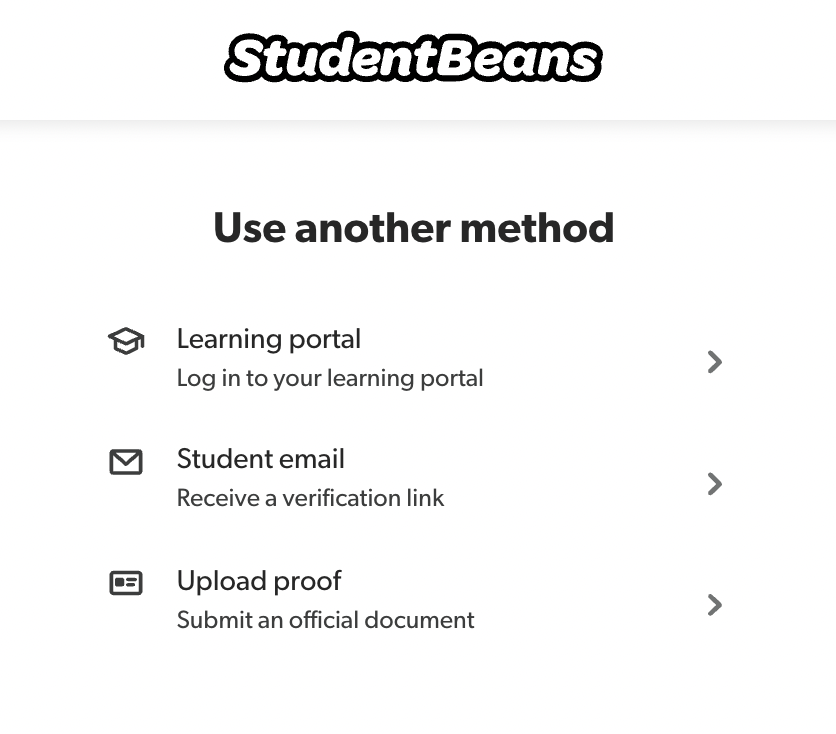 If your place of study does not support the learning portal option, and you are unable to verify using email, the alternative is to upload proof manually.
You can do so here, and just need to follow the guidelines shown: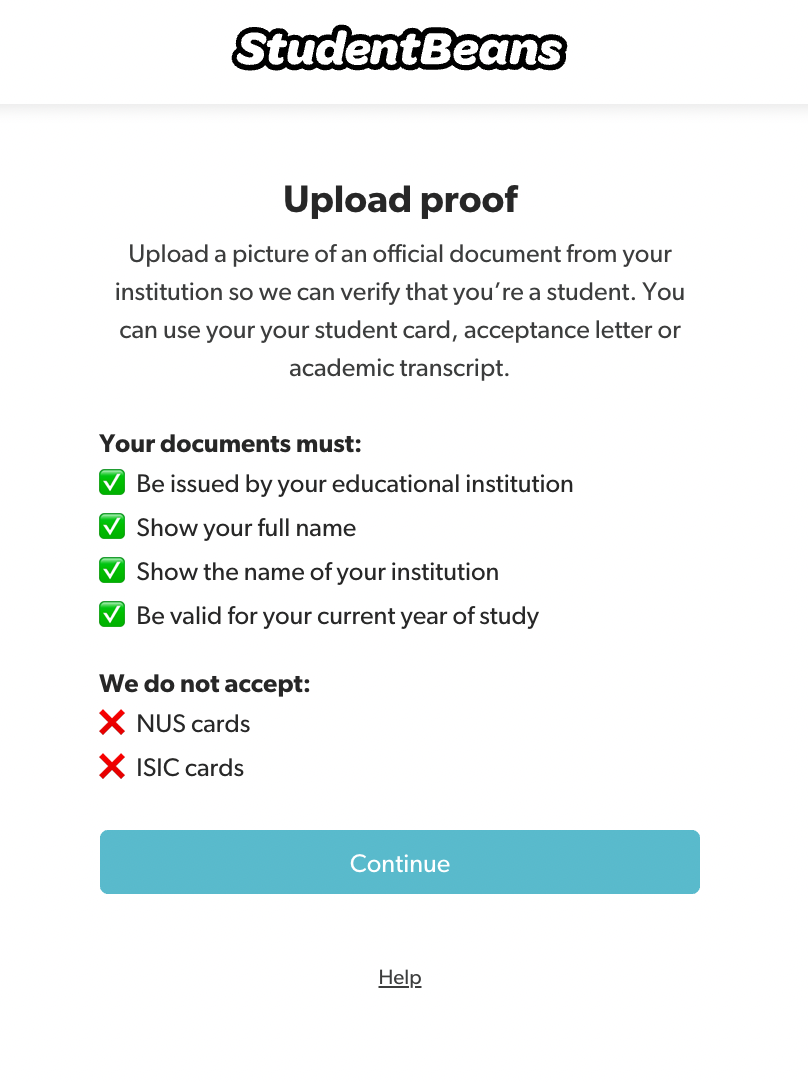 After you press continue, you'll be given the option to upload proof of your student status: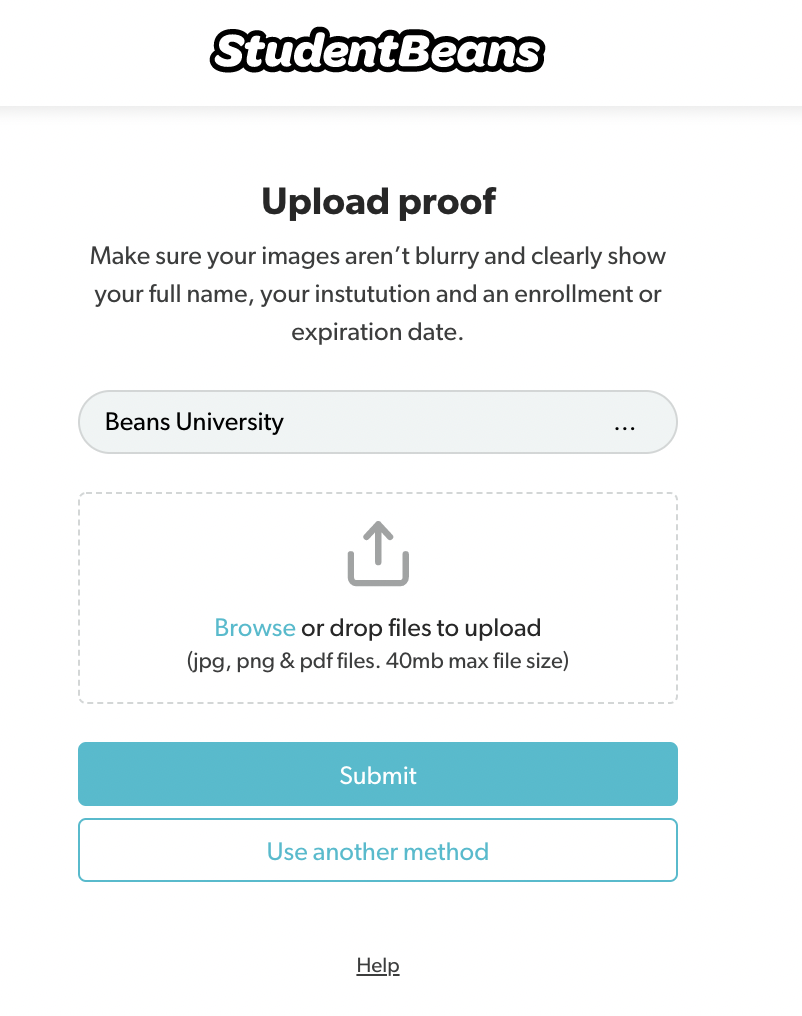 Manual verification can take up to 3 days to confirm as our support team needs to review each application, so please be patient with us. If you haven't heard back from us within that timeframe please reach out to us on help@studentbeans.com.